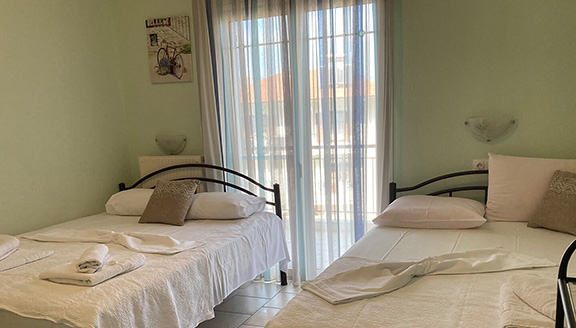 Relax
Relax during your vacations with your friends or your family in our comfortable rooms and in our large garden!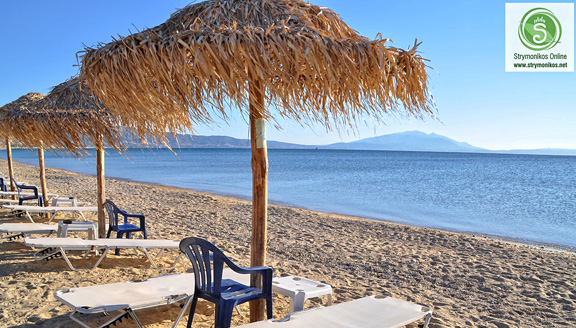 Enjoy
Enjoy the clean, sandy and shallow sea, award winning for several years with the institution of the European Blue Flag!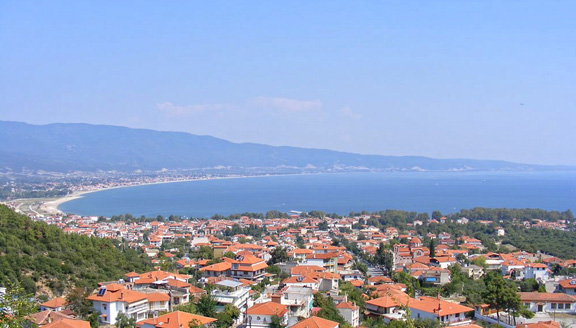 Experience
Experience unique moments simply by visiting Mount Athos, the ancient Stagira or the Cave of Alistrati!

The complex Nteraki Rooms Panorama features 10 comfortable rooms, fully equipped, in a unique natural environment located in Stavros, Thessaloniki.
Your accommodation in Nteraki Rooms Panorama gives you the opportunity to enjoy your holidays in a unique place that combines mountain and sea, with a magnificent panoramic view of the bay Strymonikos.
Enjoy swimming in the well-organized, clean and sandy beach, with many restaurants and cafes in the waterfront, under perennial plane trees.
Each and every moment of your vacations in our complex will be simply unforgettable!
We provide all the modern amenities for you and your family.
Your children will enjoy our playground in the garden.
We offer you relaxing holidays, only 500m away from the beach.
You will enjoy the panoramic sea view from your balcony.
You can swim in the shallow turquoise sea of Stavros.
You can visit unique sights in the surrounding area such as Mount Athos and Ancient Stagira.
We are willing to offer you the vacations of your dreams!!!